2014-03 slwc
Broken leg casted in a thick #fibercast for a long time! This shiny spring #yellow #slwc with #toeplate and big fat #walkingheel was a really great adventure! Enjoyed the spring sun, publicked a lot and enjoyed myself and my cast with a cozy #blue terrycloth padding!
11 Jul 2017: video added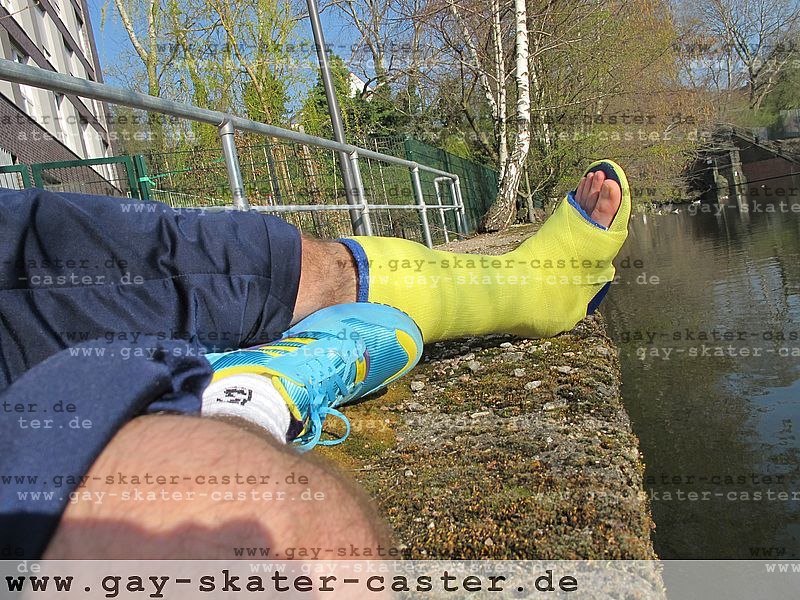 The Pix
The Videos
#Download full length video: https://payhip.com/b/nTEC
Walking Cast in Action
Broken Leg in a Walking Cast
A Walk with my Broken Leg in a Walking Cast
Broken Leg Walking Cast with WalkingHeel and ToePlate
Walking with my Walking Cast
Close-up view of my Leg Cast with Toeplate and Walkingheel
Enjoying the Perfect View of my Walking Cast
Walking Cast live on Webcam
Live boradcast #video summary of my yellow #fibercast #slwc with #toeplate and #walkingheel. Worn for a long sunny spring weekend in Hamburg! I really enjoyed the sun and walk around outside in short skater-pants!